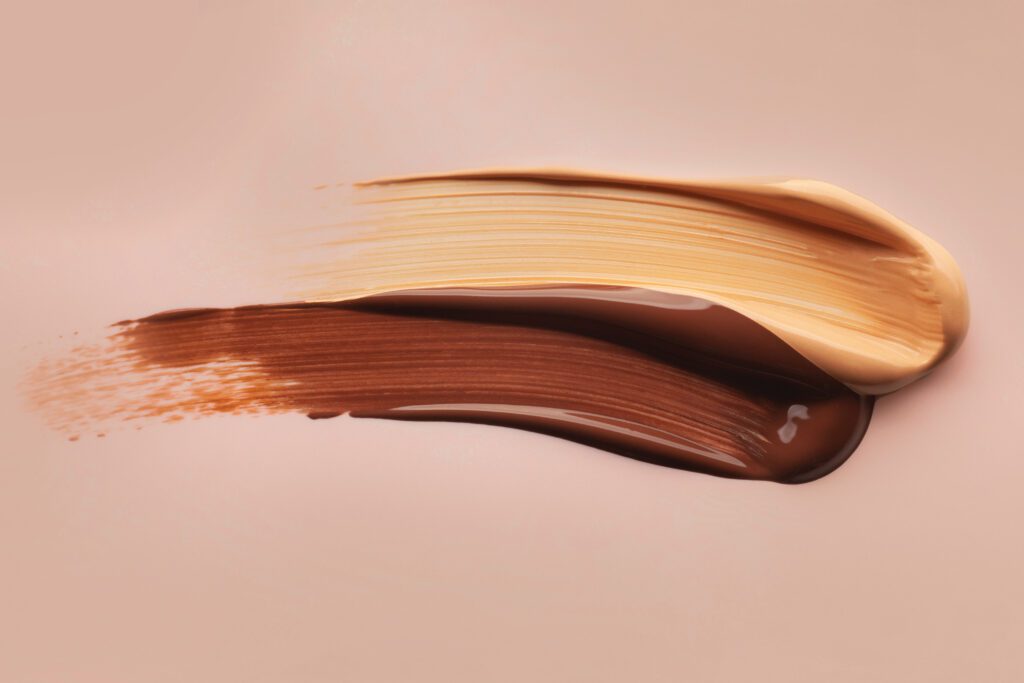 If you're looking for a quick, easy morning makeup routine, look no further than tinted moisturizer! Perfect for busy mornings and sporty days, it provides light coverage with just a hint of color to give you an effortless, natural, dewy look. Not only is it a great way to keep your skin hydrated, many products also have SPF, and there's no overstating how important sunscreen is. 
If you have dry skin, you can use a lightweight moisturizer underneath for extra hydration, and look for a tinted moisturizer with hyaluronic acid to lock in moisture. If your skin is oily or acne-prone, try an oil-free version. 
To find the perfect shade, test for a match at your jawline and the center of your clavicle. 
You don't need any brushes, primers, or extra steps – simply apply after your regular cleansing routine. Tinted moisturizer can be applied with your fingertips and should be blended up and out on the forehead and outward on the cheeks. If you want to use concealer for additional coverage, apply it on top of the tinted moisturizer. 
Whether you're more of a pumpkin spice or a cinnamon and citrus kind of person, there are simple, natural ways to bring autumn fragrances into your home – without all the chemicals in store-bought products. Try this quick homemade reed diffuser project, but don't forget that some oils can be harmful to animals, so double-check before you DIY!
clove
ginger
orange
cardamom
nutmeg
cinnamon
vanilla

 

lemon
fir
cedar
rosemary

 

sandalwood
wintergreen
In a glass vase with a narrow top, pour a measure of liquid carrier oil (almond, coconut, or baby oil) until it reaches your desired height. Add your favorite seasonal essential oils with a ratio of about 30% essential oil to about 70% base oil.

 

Place a few reeds or bamboo skewers (snip the pointy ends off before use) in the vase and let saturate for about an hour, then place the opposite ends in the mixture. Rotate which ends are in the oil once a week to disperse the fragrance.