Find the Right Style of Yoga for You
Described as "the yoga from which all others descend," Hatha is a slow-paced, basic form of the ancient practice. The goal is to increase flexibility through poses (asanas) synchronized with breathing techniques (pranayamas). Hatha is great for relaxation. A study in the journal Psychosomatic Medicine shows that those who practice it recover faster from stress than those who don't. 

Best For: those looking for an introduction to basic yoga poses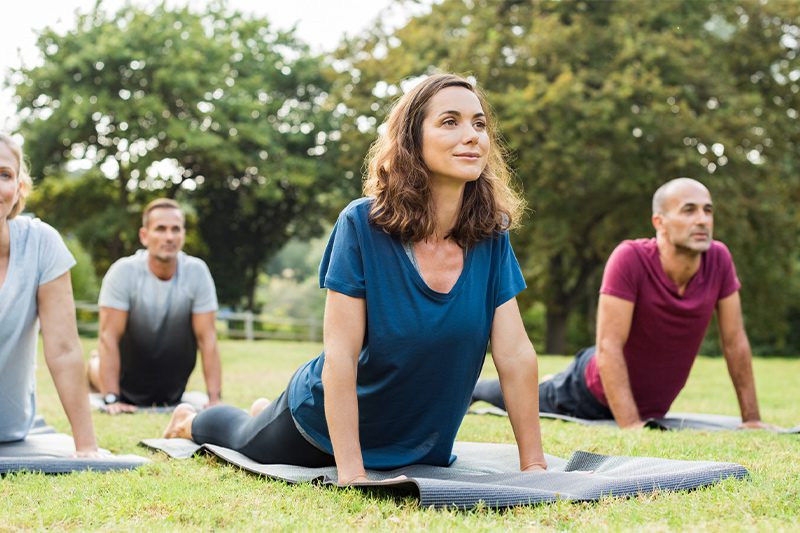 Ashtanga yoga, a traditional kind of yoga focused on a "flow" of poses, is often combined with cardio-oriented "Power yoga" for a great whole-body workout. With the dynamic Ashtanga/Power combo, you won't just be releasing stress; you'll be burning calories, improving balance, and building upper body strength as well.  

Best For: those looking for an athletic, vigorous workout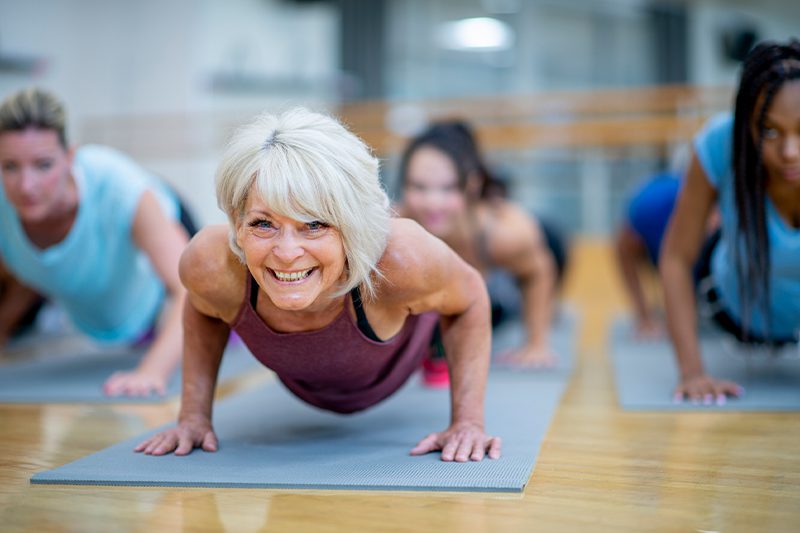 For Bikram sessions, it's customary for studios to raise their thermostats to about 105º to help loosen muscles and increase stretch capability. Be prepared to sweat and don't forget your agua! Note: It's best not to eat two hours before a class because the heat can sometimes induce nausea. Also, be sure to contact your doctor before attending a class if you have certain medical conditions like hypertension or diabetes. 

Best For: those with heat tolerance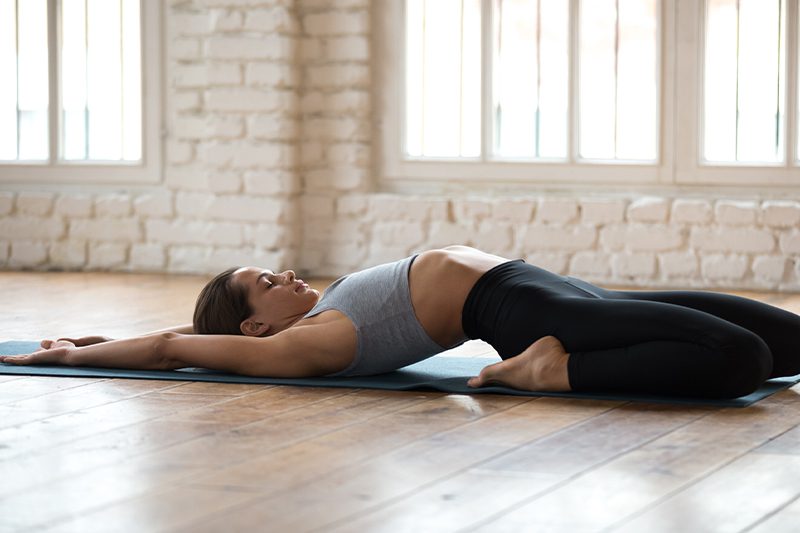 A fairly new type of yoga, paddleboard involves exactly what you would think it would: a paddleboard. The point is to pose on top of the board while floating on water. The style is used for muscle mobility and core strength and is growing in popularity rather quickly. It's definitely a fun way to enjoy the outdoors—even if that means falling in a time or two. 

Best For: those with good balance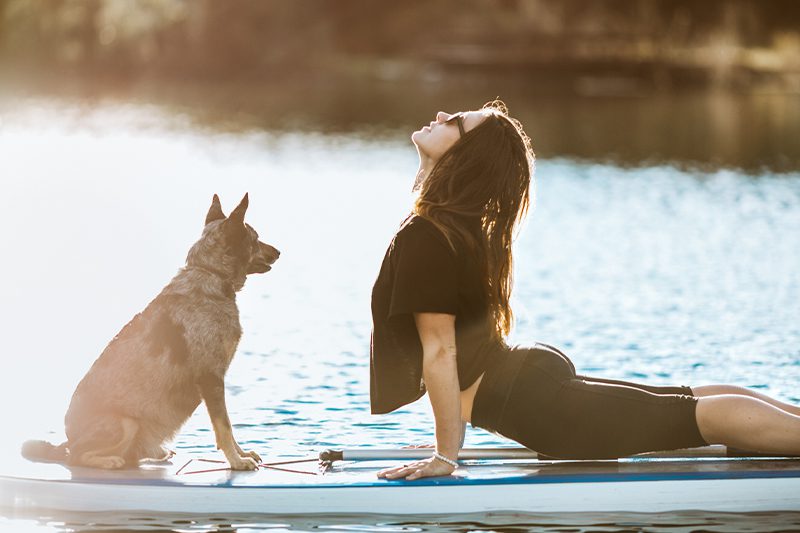 Yin yoga is all about finding your inner peace. Body motions are usually slow-paced (sometimes held up to 10 minutes) and performed sitting or lying down. Yin is helpful for releasing tension and stimulating parts of the nervous system that can help restore the body after stress and pain. Exercises concentrate on breathing, flexibility, and improving posture.

Best For: those looking to ease back pain/release stress/increase flexibility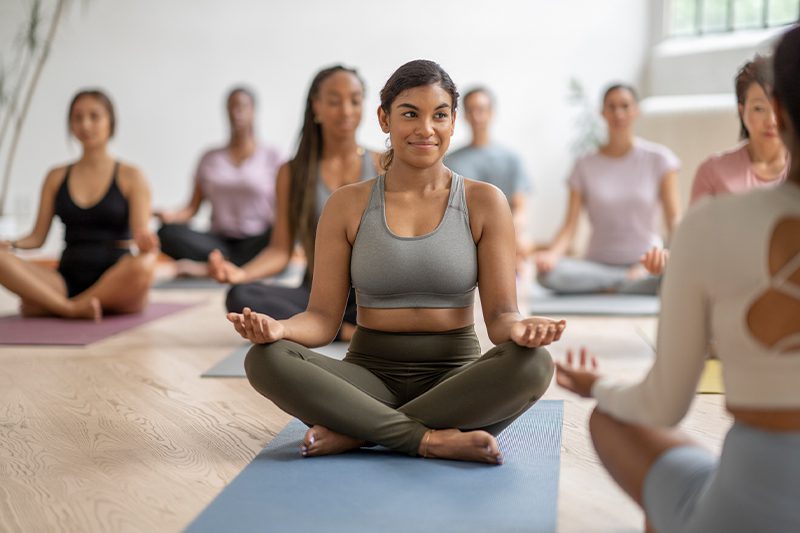 Restorative yoga is similar to Yin in that it's also about serenity and releasing stress. What makes the style unique is that props like pads, blankets, and bolsters are often used to heighten the overall restorative effects of the poses. Restorative is a great option if you're looking to come face-to-face with your thoughts and "let go."

Best For: those looking for deep relaxation/stress and anxiety relief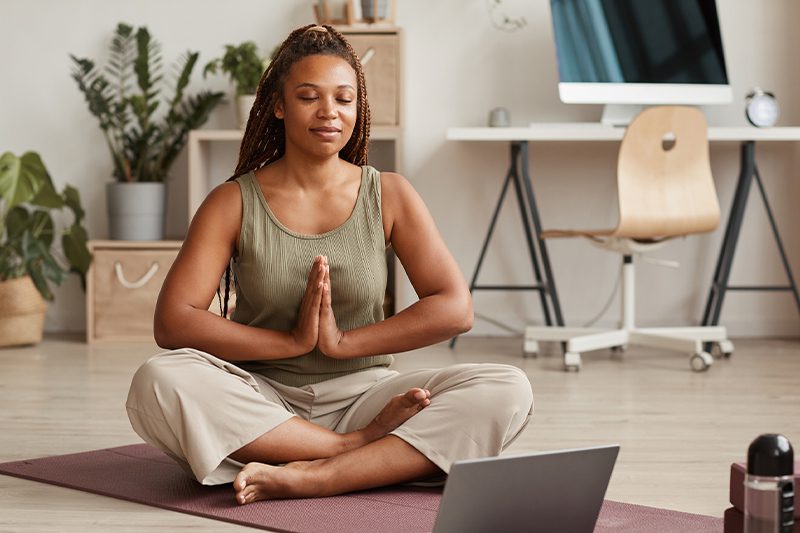 Prenatal yoga is a great way for pregnant women to stay fit, release tension, and connect with other mommies-to-be! Each session focuses on breathing, stretching, and maintaining a healthy posture, with the goal of restoring the body to its proper resting heart rate. Benefits include better sleep and reduced lower back pain and nausea.

Best For: pregnant women (naturally!)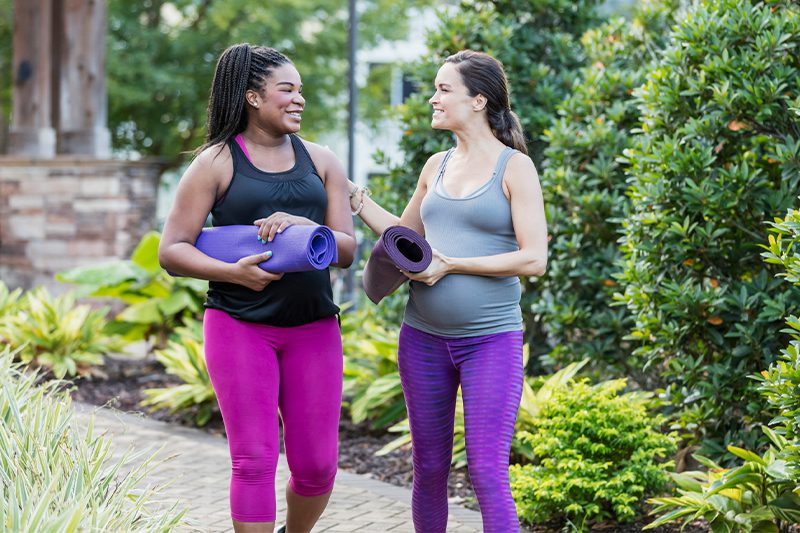 Flowing from pose to pose at a fast pace, Vinyasa yoga is similar to Power yoga. It usually includes bending, lunging, and stretching movements designed to increase strength and balance. Some poses may even require you to stand on your head or shoulders with your legs and feet in the air! (But of course, the class will work you up to that point.) 

Best For: those looking for an intermediate-level class or looking to improve balance