Follow these clear-cut dos and don'ts to stay safe all year long!
The guidelines for how to manage your risk of becoming a victim of a residential fire aren't just a bunch of smoke! While staying safe all year long is a priority, the fall and winter months present an increased risk of structural fires. Holiday decorations, outdoor bonfires, functioning fireplaces, and an increased amount of home cooking can all contribute to the likelihood of a fire. Read on for some tips on how to mitigate these risks and stay safe.
Keep matches and lighters in elevated spaces and out of reach of children.
Have a smoke detector in every room.
Replace hard-wired smoke detectors every decade, and replace batteries in battery-powered detectors once a year.
Make sure your children know how to dial 911, and assign family members specific roles for emergencies.
Place candles on sturdy holders and surfaces.
Try to purchase fire retardant decorations when possible.
Replace string lights that have frayed or broken cords, bulb connections, or plugs.
Turn off space heaters when you leave a room or go to bed.
Purchase extension cords and power strips from a reputable manufacturer that tests its products.
Keep your roof and gutters clear of debris and leaves.
Remove fuel from your lawn mower before storing it for the off-season.
Keep outdoor fires at least 25 feet away from all structures.
Use a spark screen for indoor fireplaces.
Get your chimney and heating system inspected by a professional before using each year.
Make sure space heaters are clear of all items within a three-foot radius.
Move anything that could easily catch fire away from ovens and stovetops. This includes oven mitts, wooden utensils, food packaging, and towels.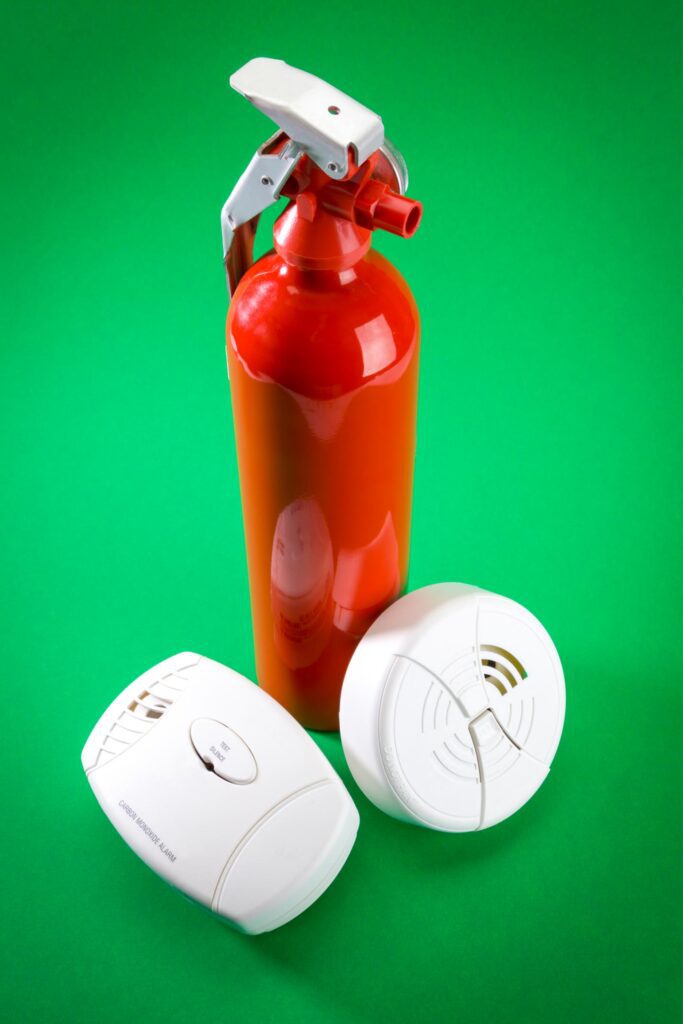 Wait until there is a fire to create an escape plan. Create one ahead of time and practice multiple exit routes with your family.
Use candles if you don't have to. Instead, opt for flashlights or battery-operated candles in place of wax candles.
Burn candles to the bottom. Stop burning them a few inches from the bottom for votive candles and half an inch from the bottom for candles in containers.
Place any flammable materials within a 12-inch radius of candle flames.
Overload power strips.
Place items such as dried flowers, cornstalks, or crepe paper near any heat source including flames, heaters, and lightbulbs.
Place furniture or decorations in entryways or block escape routes.
Forget to have a hose, bucket of water, or shovel and dirt nearby in case a bonfire gets out of control.
Ignore local bans and regulations for lighting fires outside – they are set for a reason.
Start a fire on windy, dry days.
Leave the kitchen while cooking. If you must, carry something with you as a reminder.
Place clothing items on space heaters to dry.
Use gasoline, lighter fluid, or other combustible products for bonfires.