Sophisticated and stylish with endless options when it comes to colors and prints, hair scarves are the perfect piece to keep on hand as summer transitions into fall. Read on to learn some ways to style this versatile accessory.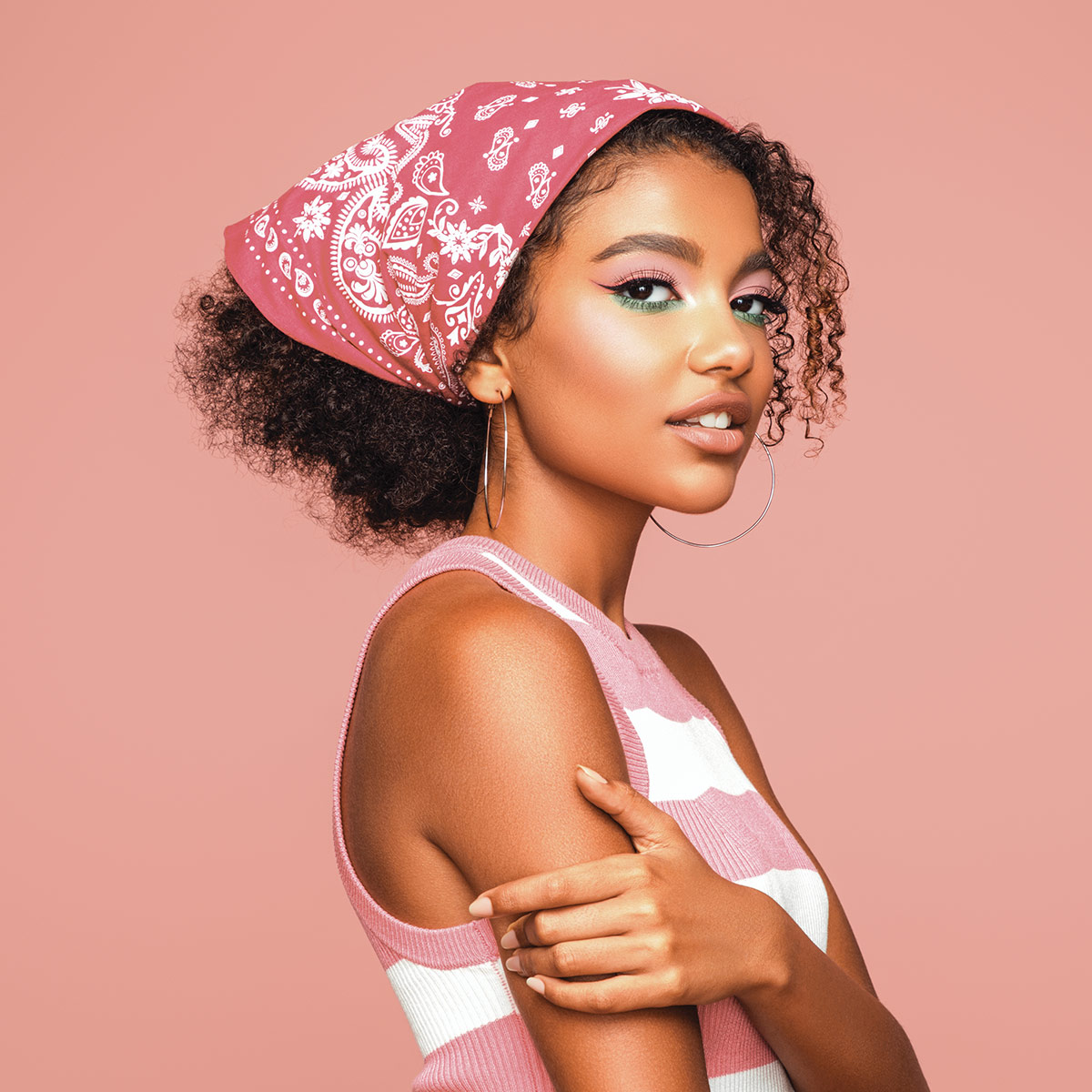 This classic style keeps windswept hair at bay. Fold a square scarf in half diagonally to create a triangle and wrap around your hair, knotting at the base of your neck.
Protect your hair on sunny days with this style. Using the triangle fold, wrap and secure the scarf behind your head, on top of your hair, tucking any loose pieces underneath.
For a vintage-inspired look, wear a headscarf. Simply wrap the scarf around your head, and secure the ends underneath your chin.
Fold the scarf into a long ribbon, and tie it around a ponytail or bun. Leave the ends loose, or make a bow for added dimension.
You can also turn the ribbon fold into a makeshift headband. Wrap the folded scarf around your head, and secure it at the base of your neck. Tuck the loose ends in, or leave them out for a retro look.
Get creative by weaving the scarf into a braid. Divide your hair into two sections, and braid as normal, using the scarf as the third section.